Grande Poste de Buly 1803

Space Branding
Senior Studio Project
2020

France's Heritage Beauty brand Bury 1803 meets with Seoul, offering a unique time-crossing experience based on the synergy created by the two disparate cultures sharing keywords of "Heritage". Collaborated with Ilford Film, Buly designed Buly X Ilford Camera Vending Machines located in historical places of Seoul -Gwanghwamun, Insa-dong, Ikseon-dong, Bukchon and Samcheong-dong. Based on the analog mood that only film cameras can give, customers record 27 monochrome photos of heritage spots in Seoul. They would decorate and send postcards with their photos to recollect their 'Time Traveling' experience at Grande Poste de Buly 1803.

Customers encounter unique film camera vending machines located throughout Seoul's historical venues - Gwanghwamun, Insa-dong, Ikseon-dong, Bukchon and Samcheong-dong. After purchasing a Buly 1803 X Ilford Photo collaboration camera from this special vending machine, the customers travel nearby and takes 27 monochrome photos.
The main hall where the camera is first entrusted for a film phenomenon. The camera will be re-received after all the experiences are completed. It secures natural light through the windows of the ceiling, and shows unique formative features through details such as European pillars and tiles with traditional Korean colors.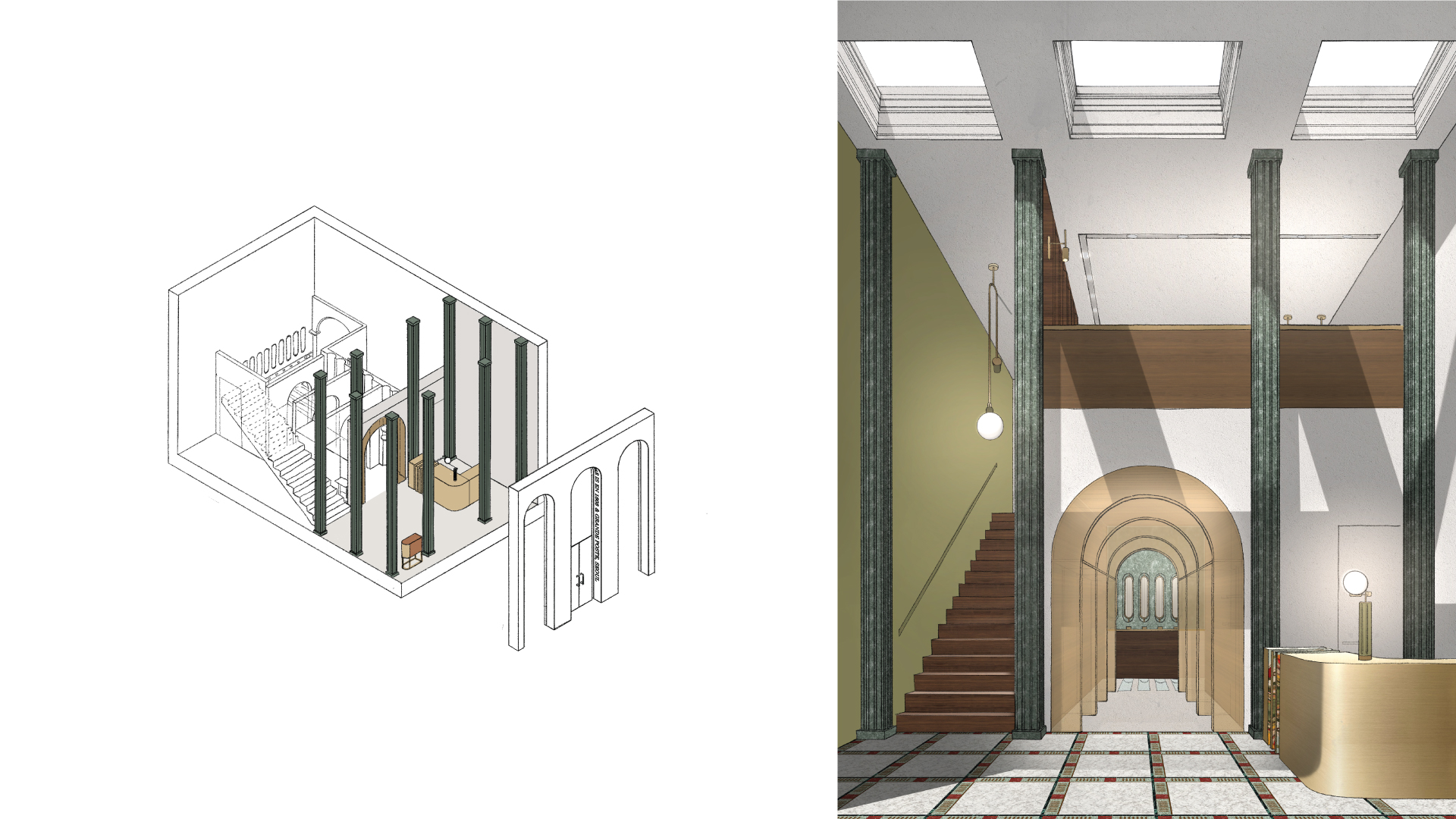 Signature perfumes and beauty products of Buly 1803 are displayed between overlapping arch structures. The sunlight reflected through the translucent acrylic structure creates a mysterious atmosphere, leading customers to the space at the end of the hall.
A postcard customizing space on the second floor, where you can receive printed photos through a pulley in the middle of the table. Customers collect materials on the shelf and seals postcards with wax to record memories at the Buly Post Office.